Are IM injections IM in obese and overweight females? A study in injection technique.
If given incorrectly, intramuscular injections may result in poor absorption of drug, reduced drug effectiveness, or irritation to surrounding tissues. In this study, IM injection techniques were observed and documented for needle length, injection site, needle insertion, and stretching or bunching of the skin during injection in a population of adult females. The patients' weights and BMIs were recorded to determine the amount of subcutaneous fat at the injection site. In 22 patients of varied weights, 90% of injections were given within current Advisory Committee on Immunization Practice (ACIP) guidelines in normal and underweight patients, and 17% were given within ACIP guidelines in overweight and obese patients. The study concluded that the needle length used is often too short in overweight and obese individuals.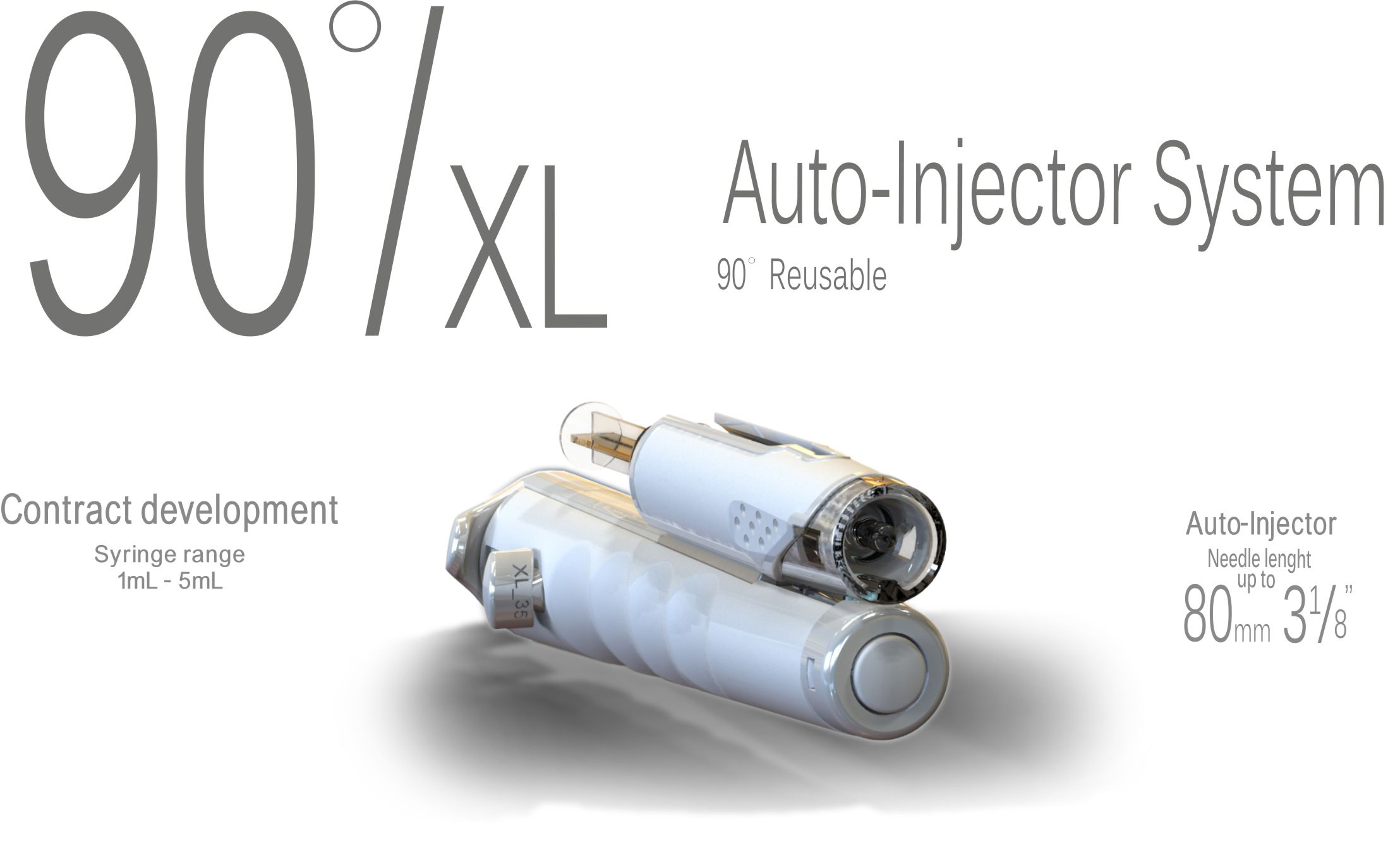 We offer World's first and only one
To offer an Needle Guide Asisstant with a 80mm Needle length in a Delivery System,
this Innovation will transform everyday life of injections.
Must be delivered to the correct tissue layer
Intramuscular-Injection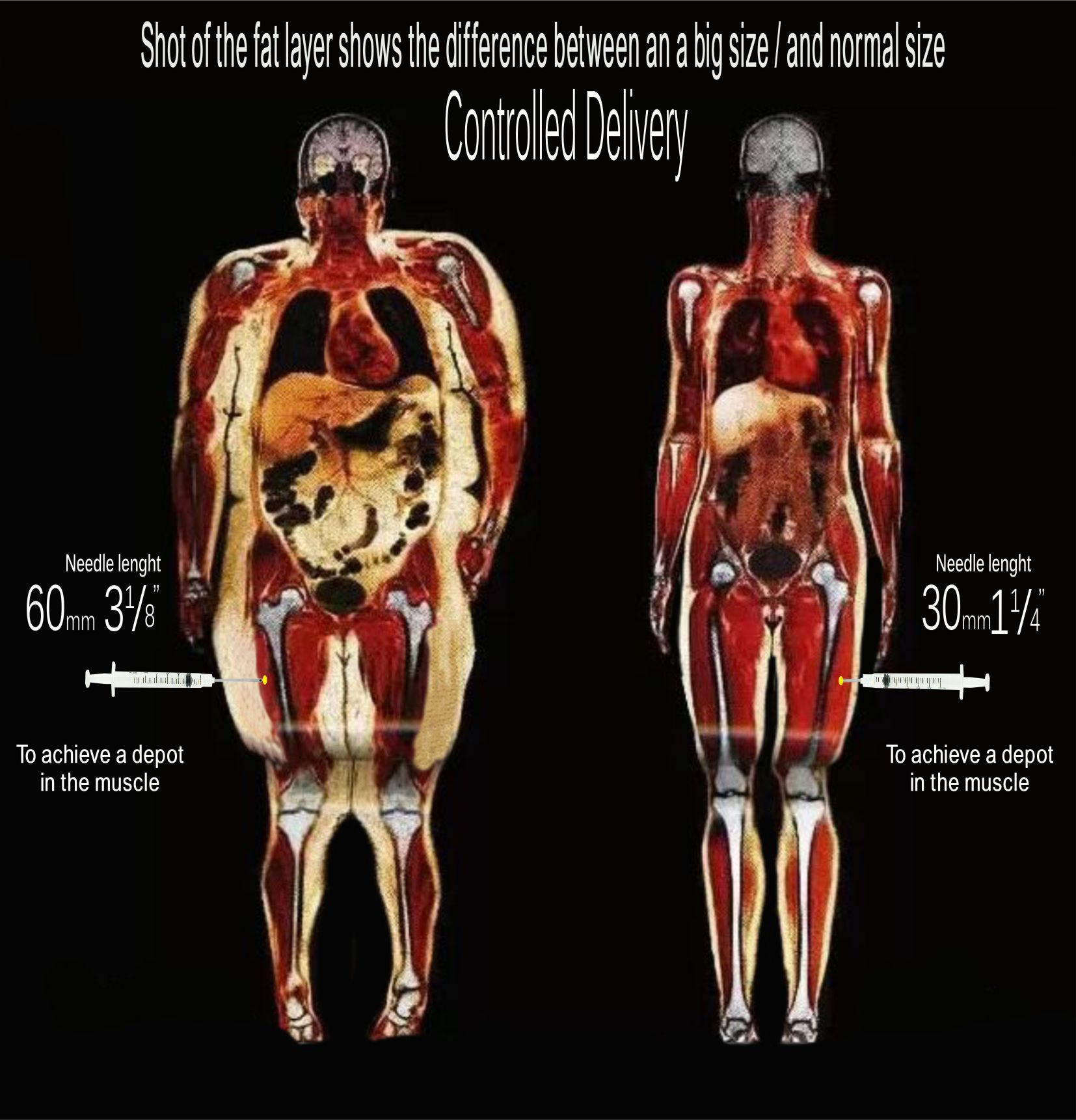 According to WHO there are more than 2.1 billion overweight people globally. Millions of these are under medical treatment and too big to receive an intramuscular injection. As a result Doctors and Nurses have to do the injections at home or at a clinic. It is a huge problem as lots of medication are designed and approved to be stored in the muscle tissue in order to achieve full efficiency.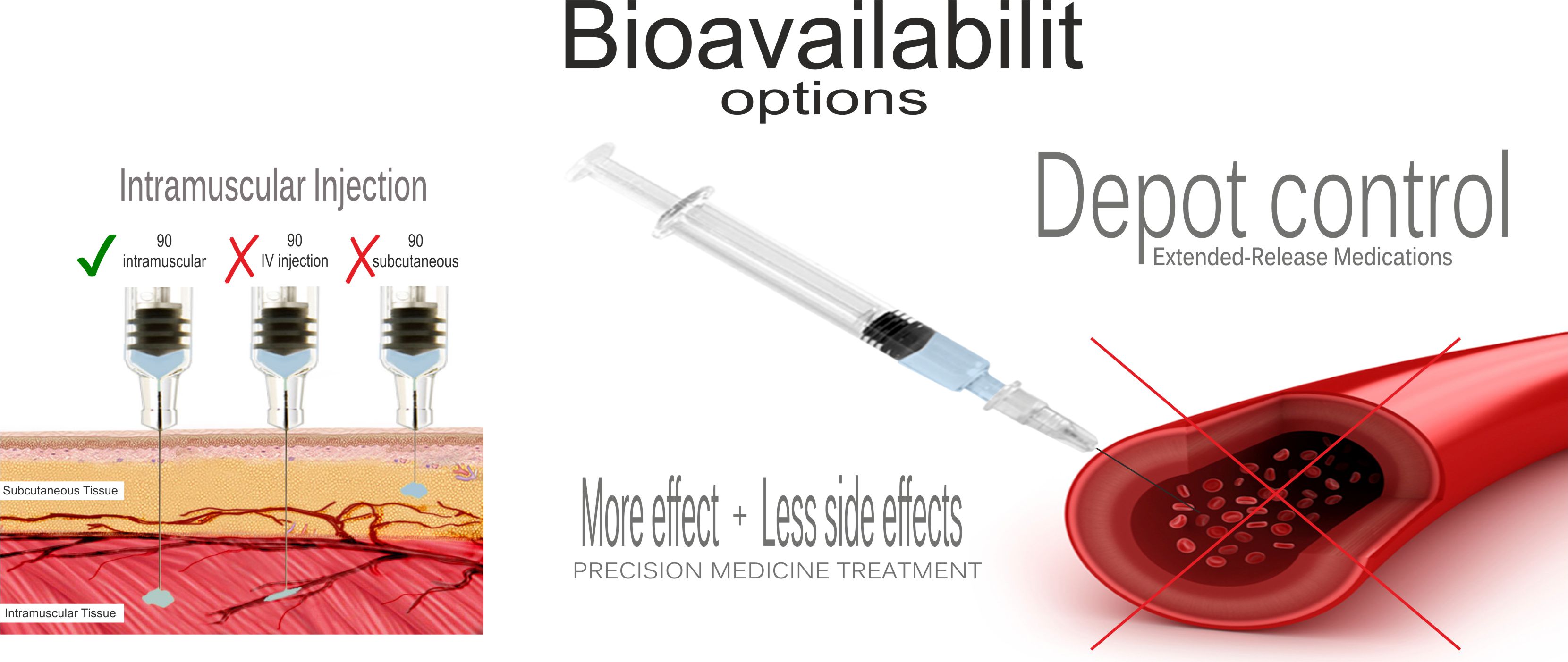 Features
This injector is built from high quality materials
Design and Functionality guarantees the most
convenient and safe injection.
Greater drug efficiency
Placing Needle in tissue
No more anxiety and needle phobia
Right injection angle (90 degree)
Correct speed force
Ensures stability at needle penetration
LED light to prevent over-pressing
Controlled tissue expansion
Less injection pain
Less side effects
Controlled Delivery – Target Deposit
Aspiration check/avoid direct deposit in vessel
Needle shield eliminates needle exposure
Safety lock and Childproof
Choice of needle extension depth IM/SC Injections
Keeps needle steady
Ability to self-inject
Easy – To – Use
Placing Needle in tissue – correct speed force – Right injection angle – keeps needle steady
Allows all professionals dose controls checks before dose is released in tissue,
No more anxiety and needle phobia… Greater drug efficiency – less side effect.

Easy Self-Inject at home
This device innovation from Union Medico opens up entirely new possibilities of medical care. For the first time it is possible for people with a high BMI to carry out a Self-Injection at home with an Needle Guide Asisstant. Good news for the users and Good news for public healthcare cost by Reduced hospital/doctor visits for injections.
Easy-To-Use
Controlled injection with few steps action